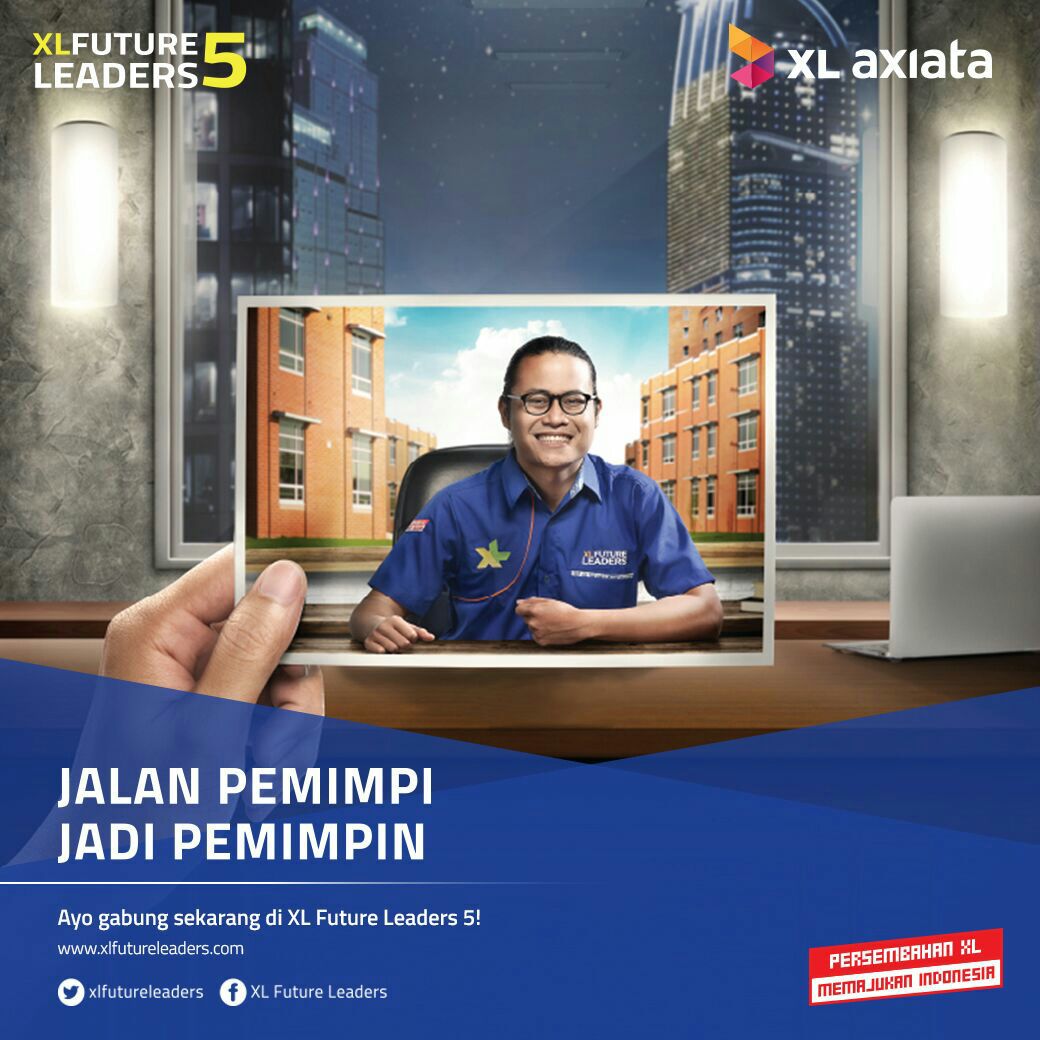 XL Axiata is proudly kicking-off its very first Digital Leaders Competition with the theme of "Smart Digitalized Your City". This competition aims to facilitate fresh innovations from university students to develop game-changing ideas as we see everyday cities are building new infrastructure, creating sustainability plans, and developing avant-garde technology.
However, urban city issues are still prevalent and those require innovations. Youth, as the pioneer of innovative thinking, surely can sort the problems out and XL Axiata is here to scale up the impacts.
XL Digital Leaders competition is open to students from the same campus and you can submit your idea individually or team up with a group of maximum 3 students.
Each proposal is to develop an innovative idea related to how to address city problems is these 3 categories: (please pick one)
e-Public Services; How to digitally improve public services of a city
e-Governance; How to digitally improve bureaucracy of a city
e-Financial; How to digitally boost city financial sectors
The competition involves a number of key stages:
Stage 1, participants register and submit their initial idea through join.xlfutureleaders.com. The ideas are then evaluated and teams selected will go through to Stage 2
Stage 2, students will develop their ideas further during specific of time set and requirement by the committee
Stage 3, we will pick the best ideas to present their idea to a panel of judges
Cash prizes, impressive entrepreneurial ecosystem, and once in a lifetime experience are waiting for those who join this competition. Better yet, be part of the solution to your city's problems.
From April until May 2016, our awesome XL Future Leaders facilitators, along with XL Axiata corporate representatives, will be traveling throughout Indonesia to tell university students about our XL Future Leaders programs.
The flagship XL Future Leaders Global Thinking program is now recruiting, don't miss the opportunity to become part of national community of the future-minded students, it will be super awesome for you to participate as you will achieve greater success with us. Yes, it's all about you!
We hear your voice! This year we also offer exclusive opportunity for university students who currently sit in the final year to participate in our XL Future Leaders Scholarship Camp, a soft-skills development camp for highly achieved students.
At XL Axiata, we truly believe young people are the key driver to fostering change and innovation. Thus through XL Future Leaders, we also created Smart City competition for young people to pioneer change and make a different to support the development of their cities in Indonesia to become smart cities. Don't miss the chance to win great prizes!
We are excited about meeting you, so if you have any questions or think you might be interested in joining some of our flagship programs; Global Leaders program, Scholarship Camp, or Smart City Competitions then we encourage you to attend.
REGISTER HERE